UltraVic Metal Roofing
UltraVic Metal Roofing is a lightweight, durable, and economical option for just about any roof. With 28-gauge steel, easy installation, and the ability to handle heavy snow loads, it's a popular choice among roofing companies and homeowners alike.
Golden West Exteriors is proud to provide UltraVic metal roof installation in Edmonton and the surrounding areas. With the best metal roof materials, an industry-leading lifetime installation warranty, and unrivaled roofing experience and customer service, you're sure to love your Vicwest metal roof for decades to come.
UltraVic features include:
Little to no maintenance needed

Resistant to mold and mildew

No warping, chipping, or cracking

Made of minimum 30 percent recycled materials

100 percent recyclable

Extremely lightweight and durable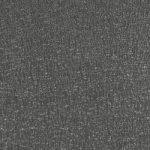 Choose the Edmonton Roofing & Siding Professionals
Vicwest is an industry leader in metal roofing — but it's the Golden West Exteriors team that's an industry leader in Vicwest roof installation and roof replacement. It doesn't matter if you have a new construction project or need a roof replacement — our team can help. Get a quote today.